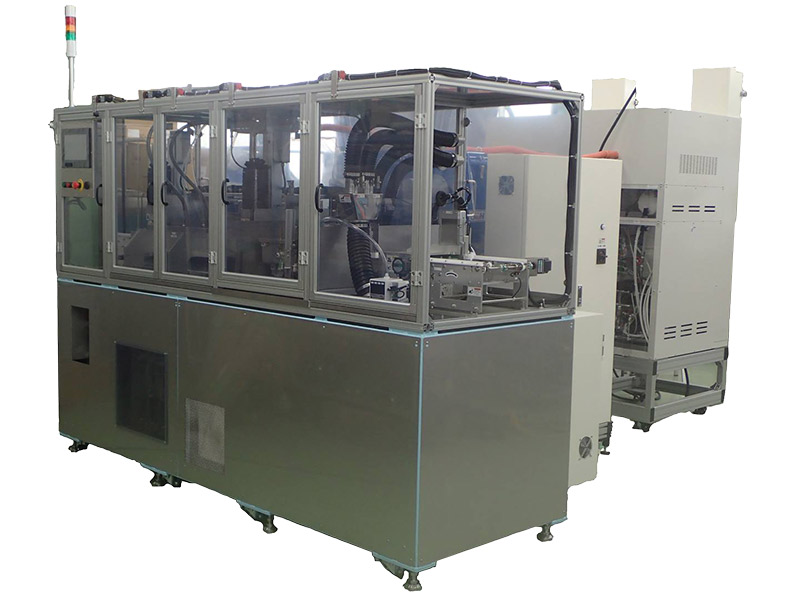 The machine washes, rinses and dries a device on tape that is sticked onto a frame with two fluid of steam and pure water vapor.
Steam left after washing will be separated with a moisture separator and drained.
It can run at the takt time 20sec against a frame of 260mm x 230mm.